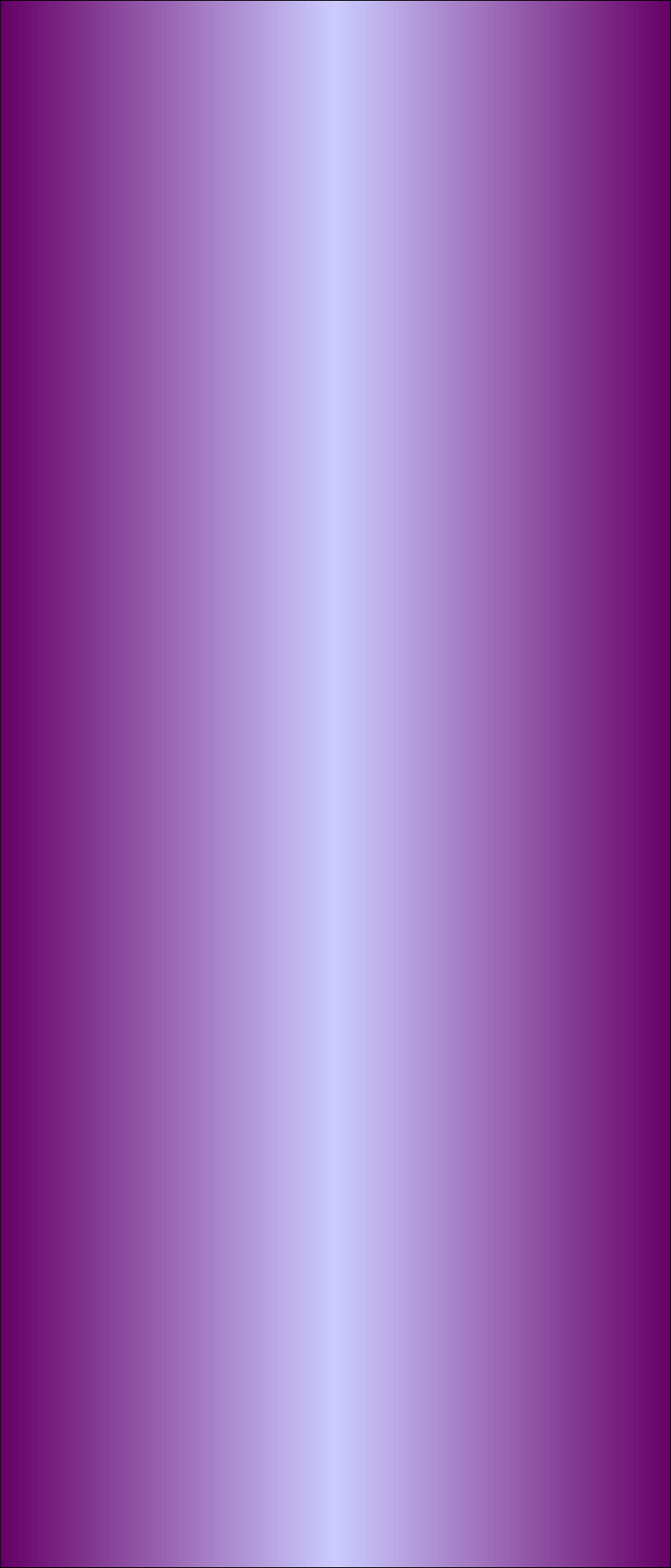 Content Copyright © 2013. All Rights reserved.

DOB: July 1st, 2013
Hips: Good (OFA)
Capri comes from numerous working-line Champions, such as 2 X WUSV Champion (1st in 2000, 2nd in 1999) Asko von der Lutter and 2 X WUSV Champion (1st in 1989, 2nd in 1990) Fado von Karthago.
Capri is a standard size (65 lbs) bi-colour female from German/Czech bloodlines. She is very agile and lightening fast with a super temperament, solid nerves and a ton of drive. She is very smart, catches on very quickly and absolutely loves kids.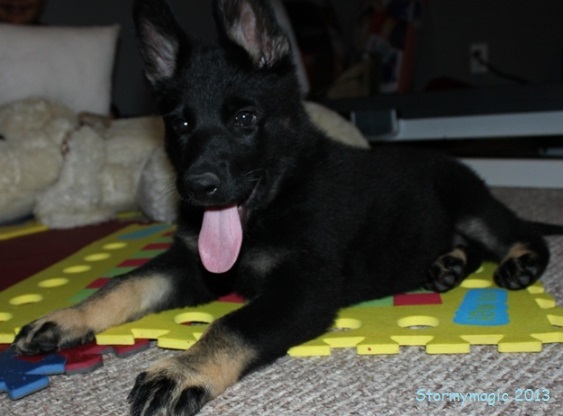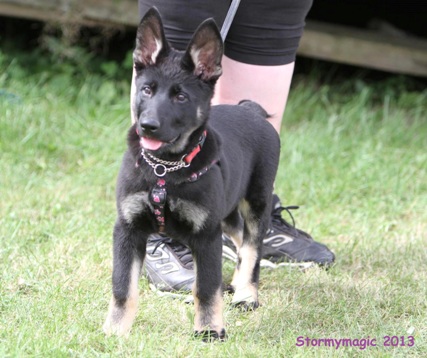 Capri at 12 1/2 weeks old and her nerves of steel !!